Oct 11, 2016 11:52 AM Central
Tonia & Colin McArthur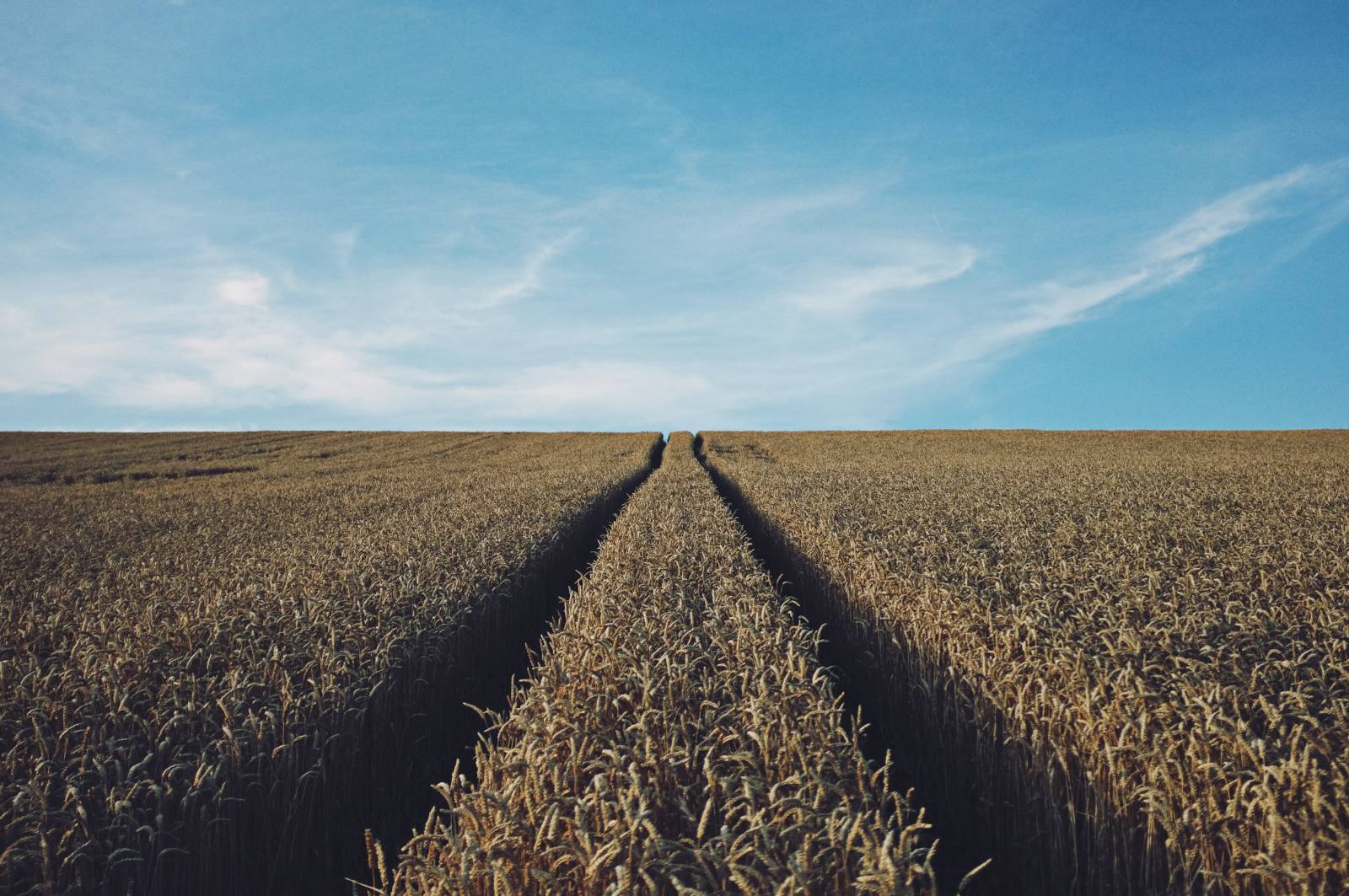 HOW MANY FARMS DOES YOUNG LIVING HAVE?
Young Living has 12 farms in total. 8 of which they own and 4 are partner or cooperative farms. In doing some research online, we found it hard to find a source of information that compiled all of the Young Living farms around the globe in one place so we have decided to create this Guide for you. We hope it is helpful.
YOUNG LIVING WHISPERING SPRINGS FARM
Mona, Utah, United States
At nearly 1,600 acre, the Mona Utah farm is the home to the largest privately owned essential oil distillery in the world. Many different plants are harvested there for both members and botanical research
Oils Produced at the Mona, Utah Farm
Want to visit the Whispering Springs Farm? Visit
this page
for the location and office hours
YOUNG LIVING HIGHLAND FLATS TREE FARM
Highland Flats, Idaho, United States
Since 2000, the Highland Flats farm has hosted the annual Winter Harvest, where members can harvest Balsam Fir, Western Red Cedar, and Pine tress. Members may also participate in the farm's annual spring reforestation sustainability project to replace the harvested trees.
Oils Produced at the Highland Flats, Idaho Farm
Balsam Fir, Scotch Pine, Austrian Pine, Ponderosa Pine, Lodgepole Pine, Blue Spruce, Douglas Fir, White Fir, Red Fir (Grand Fir), Western Red Cedar, Tansy
YOUNG LIVING ST. MARIES FARM
St.Maries, Idaho, United States
In 1992, Young Living founder, D. Gary Young purchased 200 acres of pristine farmland that had never been cultivated of subjected to chemicals, pesticides, or fertilizers of any kind. The pure soil and climate make St. Maries an ideal location for growing.
Oils Produced at the St. Maries Farm
YOUNG LIVING NORTHERN LIGHTS FARM
Fort Nelson, British Columbia, Canada
Following extensive scouting and research for the best possible location, Young Living purchased the Norther Lights farm in 2014. This farm is already a major source of Black Spruce essential oil, an important oil in many popular blends
Oils Produced at the Northern Lights Farm
Black Spruce, White Spruce, Ledum, Goldenrod, Balsam, Yarrow
YOUNG LIVING GUAYAQUIL FARM
Guayaquil, Ecuador
Since 2005, the Ecuador farm has culitvated and distilled eucalyptus blue, dorado azul, zaragoza, lemongrass, Rosa Morta, Oregano, Ylang Ylang, Basil, and many more unique botanicals. The Ecuador farm's state-of-the-art distillery is one of the largest in South America
Oils Produced by the Guayaquil Farm
Amazonian Ylang Ylang, Basil, Eucalyptus Blue, Cardamom, Dorado Azul, Geranium, Ishpingo, Lemongrass, Mastrante, Ocorea, Palo Santo, Plectranthus Oregano, Rosa Morta, Ruta, Vetiver
YOUNG LIVING SIMIANE-LA-ROTONDE FARM
Simiane, France
Known for its rolling hills and farms of fragrant lavender in the Provence region of France our Simiane-la-Rotonde farm is the only American-owned lavender farm in the country.
Oils Produced at the Simiane-La-Rotonde Farm
Lavender
, Lavandin, Clary Sage, Rosemary, Helichrysum, Einkorn Grain
YOUNG LIVING SALALAH FARM
Salalah, Oman
Since 2010, Young Living has partnered with local Omani harvesters to obtain and secure our supply of Sacred Frankincense resin. Young Living is the first and only company in the world to obtain permission to distill and export the precious essential oil and bring it to the Western world.
Oils Produced at the Salalah Farm
Sacred Frankincense, Myrrh, Sweet Myrrh
YOUNG LIVING CROATIA FARM
Split, Croatia
Croatia is home to a wide variety of aromatic plants. It not only is an ideal location for growing Helichtrysum but also many other crops that will be processed a this distillery, found right on the beautiful farm. The facility will be a fully functioning distillery, as well as a manufacturing plant and distribution centre.
Oils Produced at the Croatia Farm
Helichrysum, Rosemary, Thyme, Hyssop, Melissa and many more to come
YOUNG LIVING PARTER FARMS/CO-OP FARMS
Young Living works tirelessly with Partner and Co-op farms around the world
YOUNG LIVING AUSTRALIA PARTNER FARM
Darwin, Australia
Established in 1994 and located in Australia's northern territories on the northern coast, the Young Living Darwin farm is their oldest cooperative farm. Working closely with owner Vince Collins for nearly 15 years to harvest and distill the distinctive Blue Cypress essential oil.
Oils Produced at the Australia Partner Farm
Blue Cypress Oil
YOUNG LIVING TAIWAN COOPERATIVE FARM
Taiwan
In 2011, when Gary Young flew to the island of Taiwan to explore its naive plants, he began a friendship with Gina S. Lee, PhD, and acclaimed agriculturist, and his son Tiger Lee, a young engineer. Together they distilled exotic Hong Kuai and Xiang Mao botanicals, which were featured in the 2013 Exotic Oils Collection, as well as Jade Lemon, which was featured in the 2014 kit.
Oils Produced at the Taiwan Cooperative Farm
Hong Kuai, Xiang Mao, and Jade Lemon
YOUNG LIVING ISREAL COOPERATIVE FARM
Isreal
Just a 25-minute drive from Jerusalem, the Young Living Israeli Cooperative Farm is where Gary Young met entrepreneur Guy Erlich, who cultivates 8,000 Balm of Gilead (Commiphoa gileadensis) tress. This farm is the first large scale commercial plantation site in the world for this historical aromatic treasure
Oils Produced at the Isreal Cooperative Farm
Balm of Gilead
YOUNG LIVING DUBAI AND SOMALILAND COOPERATIVE FARMS
Dubai and Somaliland
A three-generation family business owned by farmer Hassan Sales, the Young Living Dubai and Somaliland partner farms provide Young Living crucial Boswellia carter and Boswellia frereana. At the Somaliland farm, frankincese resin is collected and sent to the Dubai farm to be distilled. Running six days a week distilling Frankincense essential oil exclusively for Young Living, the Dubai farm has rebuilt their distillery to fully meet our exacting Seed to Seal standards.
Oils Produced at the Dubai and Somaliland Farms
Frankincense (Boswellia carter and Boswellia frereana)
OILS PRODUCED BY YOUNG LIVING GLOBAL FARM OPERATIONS IN 2015
| | |
| --- | --- |
| | |
| Ecuador, Guayaquil | Amazonian Ylang Ylang, Basil, Eucalyptus Blue, Cardamom, Dorado Azul, Geranium, Ishpingo, Lemongrass, Mastrante, Ocorea, Palo Santo, Plectranthus Oregano, Rosa Morta, Ruta, Vetiver |
| Utah, Mona | Lavender, German Chamomile, Hyssop, Clary Sage, Goldenrod, Peppermint, Spearmint, Juniper, Einkorn Grain |
| Idaho, St. Maries | Melissa, Lavender, Tansy |
| Idaho, Highland Flats Tree Farm, Naples | Balsam Fir, Scotch Pine, Austrian Pine, Ponderosa Pine, Lodgepole Pine, Blue Spruce, Douglas Fir, White Fir, Red Fir (Grand Fir), Western Red Cedar, Tansy |
| France, Simiane-la-Rotonde | Lavender, Lavandin, Clary Sage, Rosemary, Helichrysum, Einkorn Grain |
| Oman, Salalah | Sacred Frankincense, Myrrh, Sweet Myrrh |
| Canada, Fort Nelson, B.C | Black Spruce, White Spruce, Ledum, Goldenrod, Balsam, Yarrow |
| Croatia, Split | Helichrysum, Rosemary, Thyme, Hyssop, Melissa and many more to come |
| Isreal, Kibbutz Almong Co-op Farm | Micromeria, Balm of Gilead, Sacred Frankincense |
| Dubai and Somaliland Co-op Farms | Frankincense (Boswellia carterii and Boswellia freneana) |
| Darwin, Australia Partner Farm | Blue Cypress |
| Taiwan Co-op Farm | Hong Kuai, Xiang Mao, and Jade Lemon |