Oct 1, 2019 05:38 PM Central
Tonia & Colin McArthur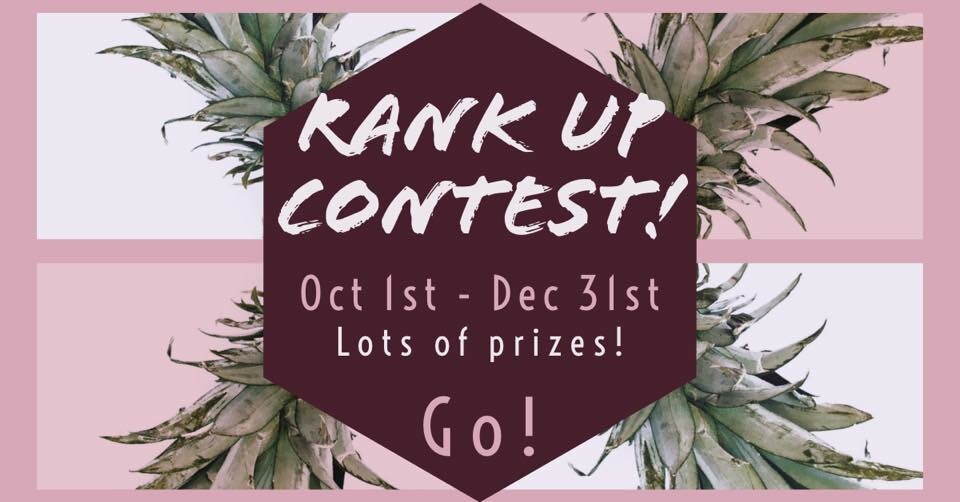 Young Living has some exciting incentives to help your teams elevate their businesses this season and UP their game! Starting October 1st, Young Living is offering two new programs that celebrate sharing Young Living—Level Up and Rank Up—to congratulate all the goal-getters out there!
---
Level Up is easy as one, two, free! Encourage your teams to build their businesses and earn!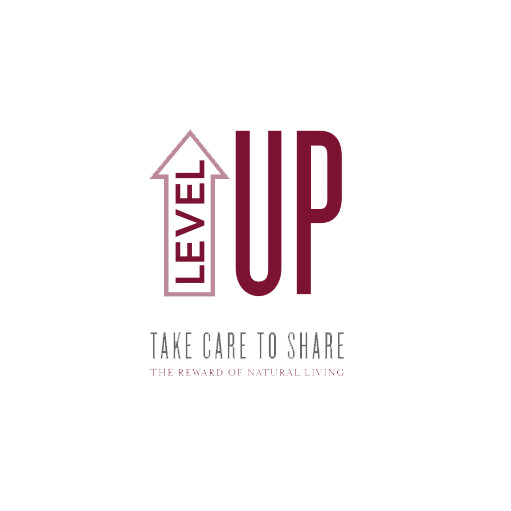 Young Living believe's that having natural solutions can transform hearts and homes. That caring about others and sharing wellness can make a difference. That taking that extra care to connect with someone new gives them a step up in their wellness journey. That, when armed with natural essentials for home, body and spirit, the opportunity to for living an empowered life is a gift beyond measure.

Now you can be empowered with "Level Up" – a new monthly program that rewards you for simply sharing what you love and elevating the lives of others with natural solutions!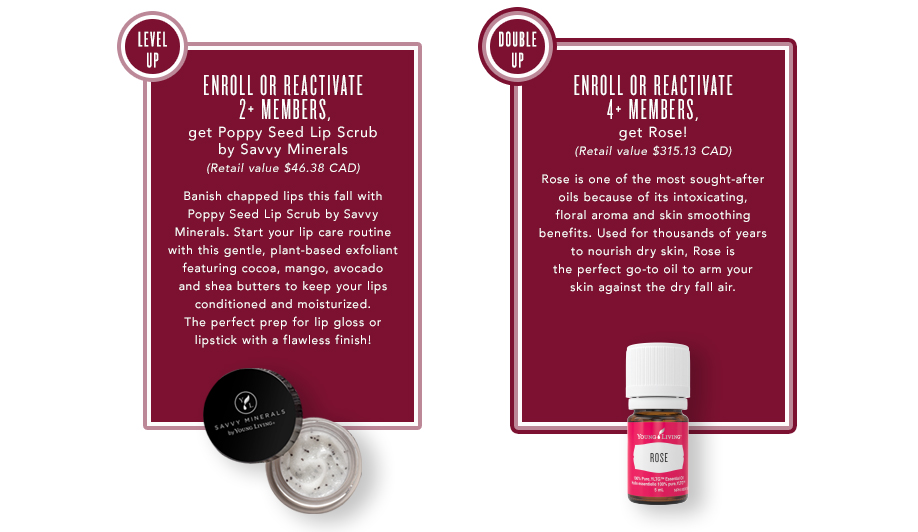 Enroll or reactivate 2+ members with a Canadian Premium Starter Kit and get those same members to place a minumum order of 50PV on Essential Rewards in the same month and you'll earn a free gift each month
October gift

- earn Savvy Minerals Poppy Seed Lip Scrub, free!
Enroll or reactivate $+ members with a Canadian Premium Starter Kit and get those same member to place a minimum order of 50PV on Essential Rewards in the same month and you'll earn an additional free gift each month

---
Between October 1 and December 31, 2019, you can qualify for these business accelerating tools when you rank up or re-rank to Executive, Silver, Gold or Platinum!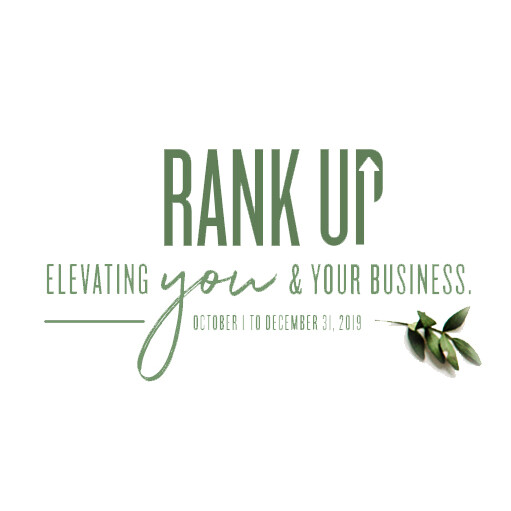 Rank Up offers must-have rewards to members who hit the rank of Executive, Silver, Gold, or Platinum in October, November and December 2019!

Setting goals and following through makes things happen. We believe in rewarding members for the hard work they put in to progress to a new level of leadership.

Rank Up runs from October 1 at midnight, MT, until December 31 at 11:59 pm, MT.
It's time to up your game!
---

Young Living is treating new enrollees to free shipping!

Experience the best in wellness with free standard shipping for new members* who join Young Living and empower their health with natural, plant-based products and pure essential oils!

Between October 1-31, 2019, new enrollees will receive free standard shipping when they join Young Living with a 100 PV order!
Rank Up Frequently Asked Questions
Q. WHAT IS RANK UP?
A. Rank Up is a 3-month long program that rewards the hard work of building your Young Living business. Members are awarded prizes for ranking up from their highest paid rank or re-ranking to their highest paid rank of
Executive, Silver, Gold or Platinum
.
Q. HOW LONG WILL THE PROMOTION RUN?
A. Rank Up will run from Tuesday, October 1, 2019, at 12:00 am MT, until Tuesday, December 31, 2019 at 11:59 pm, MT. Please be aware that achieved Rank Up prizes will be shipped monthly.
Q. WHICH YOUNG LIVING MARKETS CAN PARTICIPATE IN THIS PROMOTION?
A. Rank Up is open to active Canadian Young Living members who are in good standing with Young Living during the promotional period, are 18 years of age or older at the time of the incentive, and who have a primary billing address (listed on their member account) and proof of citizenship in Canada. Members in NFR markets are not eligible to participate, and the promotion is void where prohibited. Active members are members who have purchased at least 50 PV from Young Living in the last 12 months and signed the Young Living Member Agreement.
Q. WHAT CAN I WIN WITH RANK UP?
A. Rank Up qualifiers who achieve their highest paid rank of Executive, or re-rank during the promotional period will be able to receive a free Rainstone Diffuser. Rank Up qualifiers who achieve their highest paid rank of Silver, Gold or Platinum or re-rank during the promotional period will be able to receive a free Farmessence NHP Collection.
Q. FROM WHAT DATE DOES RANK UP DETERMINE MY HIGHEST PAID RANK TO DETERMINE RANK UP?
A. Rank Up will determine your highest paid rank as of October 1, 2019.
Q . WHAT DOES RE-RANK MEAN IN THE CONTEXT OF RANK UP?
A. Re-ranking for Rank Up indicates that: You achieved your highest rank of Executive, Silver, Gold or Platinum for the first time on or before close of October 2018. Between November 2018 and September 2019, you did not maintain/achieve your highest rank (as of October 2018) again. You re-qualify (re-rank) for your highest rank of Executive, Silver, Gold or Platinum (on or before close of October 2018) again at least once during October, November and/or December 2019. Rank Up runs from October 1, 2019, at 12 a.m., MT until December 31, 2019, at 11:59 p.m., MT.
Q . HOW DO I EARN TQ. HOW CAN I STI LL QUALIFY FOR A RANK UP PRIZE, IF I RE-RANK TO MY HIGHEST PAID RANK SOONER THAN THE 12-MONTH REQUIREMENT?
A. You are still eligible to win a Rank Up Prize if you re-rank prior to the 12-month requirement. To be able to participate you will need to achieve a new rank.
Q. WHICH RANK TYPES CAN PARTICIPATE IN THIS PROMOTION?
A. Rank Up prizes will be awarded for Executive, Silver, Gold and Platinum ranks.
Q . IS THERE A LIMIT ON THE PRIZES THAT CAN BE EARNED?
A. Qualifying members can earn promotional products once for each achieved rank. Members are not able to earn multiple awards for the same achieved rank.
Q . CAN I EARN MULTIPLE PRIZES WITH RANK UP?
A. Yes, members are able to earn multiple prizes for achieving multiple ranks within the promotional period. For example, if a member were to achieve the rank of Executive in October, Silver in November and Gold in December, the participate would receive a total of three prizes.
Q. IF A MEMBER SKIPS A RANK, CAN THEY STILL QUALIFY FOR A PRIZE?
A. Yes, members will be awarded for all ranks included in Rank Up during the promotional period. For example, if you were to achieve the rank of Silver one month, and Platinum the following month, you would be awarded 3 Farmessence NHP Collections.
Q . CAN NFR CUSTOMERS PARTICIPATE IN THIS PROMOTION ?
A. No. NFR customers cannot earn Rank Up prizes.
Q. CAN PROFESSIONAL ACCOUNT CUSTOMERS PARTICIPATE IN THIS PROMOTION?
A. No. Professional Account customers cannot participate in this promotion.
Q. CAN CANADIAN MEMBERS QUALIFY FOR US RANK UP?
A. No, Canadian members can qualify for the prizes associated with Canada's Rank Up program.
Q. CAN THE RANK UP PRIZES BE PURCHASED?
A. Yes, members are able to purchase all prizes included in Rank Up. The Rainstone Diffuser has a retail value of $290.13 CAD. The Farmessence NHP Collection has a retail value of $398.36 CAD.
Q . AFTER QUALIFYING FOR RANK UP, WHAT'S NEXT ?
A. Qualifying Rank Up winners will have their promotional product shipped in the first two weeks of the following month. Make sure your address is up to date in your Virtual Office, as your rewards will be shipped via ground shipping.
Q . DO I HAVE TO PLACE AN ORDER THE FOLLOWING MONTH TO EARN MY PRIZE ?
A. No, Young Living will ship your prize in a separate order.
Jul 4, 2018 12:29 PM Central
Tonia & Colin McArthur
When other people catch your vision, when your team bursts with excitement. Is there a term for this when it happens? I've always felt so blessed that other people join us on our journey, but when someone actually catches your fire it spreads like wild.
Team ESOS began nearly three years ago and has been slowly creeping towards freedom ever since. Our journey hasn't been fast, it hasn't been the glamorous story of reaching high ranks in the company at alarming rates. No. We've been a "slow and steady wins the race" kind of a team. The most important lesson that we can say we have had to learn is that of patience and of leadership. It's not going to be a dragon boat race to the finish line. It's true that for some people this can happy rather quickly, by this I mean rising to the top. There's something to be said about wanting to have freedom so badly that you strangle the process.
How do you unstrangle the journey?
Network Marketing is an amazing opportunity. There are many reasons to find the most suitable company for you to build with. For example, the community is amazing. Another reason might be because you can pass your upline (typically in the corporate world your supervisor or boss, though that's not really the case in an MLM) in both rank and pay - which is perfectly acceptable and celebrated. You can build a network marketing business with your spouse, which we absolutely love. One last amazing perk, out of many we won't discuss today, is that Network Marketing forces you to grow exponentially - in interpersonal skills, life skills, personal development and more. You can't help but become a better, stronger version of yourself. Be ok with creating space for this part of your story.
This all takes time if you haven't already done that kind of work on yourself yet.
Think about this:
have you ever been in a leadership position before?
how many of the books on your shelf are self help or personal development?
do you have public speaking skills?
do you have writing skills?
how would you rate your time management?
can you self-motivate?
are you coachable?
can you face fears easily?
are you willing to make sacrifices now in order to have time and financial freedom later?
Talking to people and offering solutions is your number one job now. Sharing your story, your products and your business is this whole gig - but it's only as difficult as facing your fears. Once you do it one time and realize, oh hey! I lived! It will never be as scary of a monster as it had seemed the first time. Building up your confidence is the difference between hanging up the phone after dialing 6 numbers and calling 10 people a day. What odds will your business have if you hang up and call zero people a day?
What Team ESOS provides is one on one coaching to help people get passed their blocks, understanding the need for a push or when to take a step back and re-evaluate. Some people take a slow pace, others race forwards - and both of those speeds are perfectly ok. All you are ever able to focus on is your journey and how you are going to blow the roof off of your own business.
So you see, this isn't a race to the top. This is a journey of betterment, growth, discovery and camaraderie. It takes how long it takes and that's ok. Others are very motivated and self-starters, which increases their odds of growing at a much faster rate than someone who takes their time. Both of these are ok because they'll both get to where they're going. There is no timeline on growth in a Network Marketing business. There is no limit on how long it takes you to reach Royal Crown Diamond with Young Living essential oils. The only way to fail is to give up. This is actually why we chose Young Living as our Network Marketing company.
Circling back to the beginning of this blog, it's important to find a company that lights your fire and aligns with your vision and your lifestyle. If you're a health nut but you align with a company that sells doughnuts to people - no one is going to understand your brand. Starting a business sharing products that you use, love and know others will appreciate that you are passionate about is the first step to success. The rest is about getting your feet wet, finding your groove and sharing in that passion with other people around you. Igniting passion in yourself shares a spark that will light and ignite in other people. This is an incredible industry and an incredible opportunity.
Join us!
With Purpose,
Tonia and Colin
Jun 21, 2018 10:33 AM Central
Tonia & Colin McArthur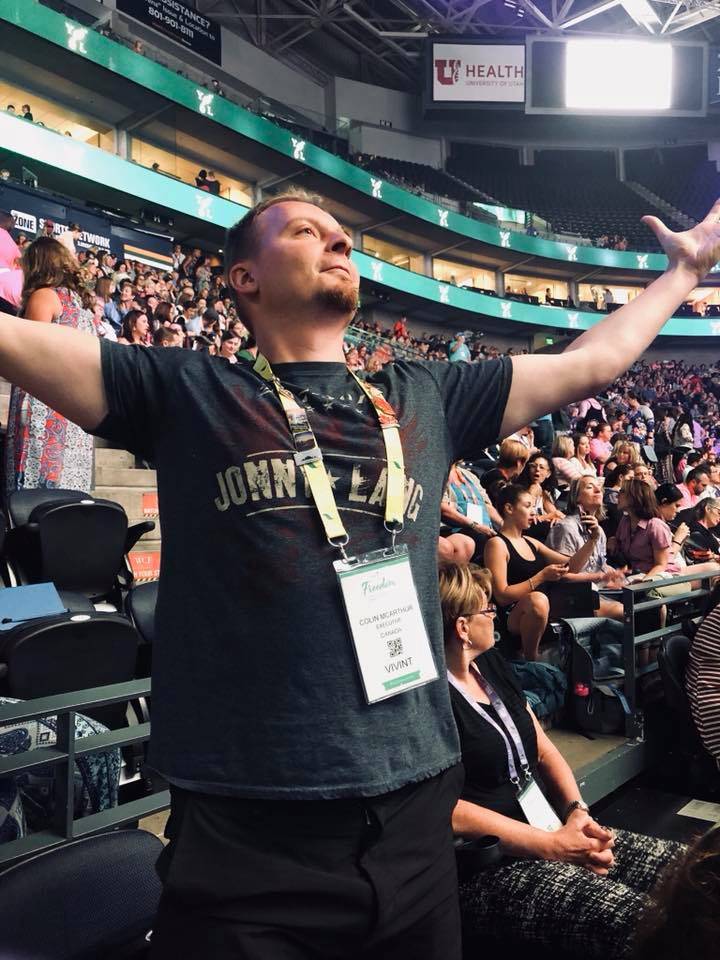 It was over three years ago that both Colin and I, Tonia, made the decision to start looking for a Network Marketing company that we could align ourselves with. I'd attempted to build a freelance writing business a few years prior as well as one other business but they weren't quite the right fit for me. Both of us had jobs, Colin working full time in sales and marketing in the fitness industry and I worked part time hours with preschool aged special needs children.

Now before I say anything that insinuates we disliked our situation back then I should say we were doing extremely well financially. To give you a quick insight into what that meant for us, we spent over $35,000 on our weddings (we eloped and then threw a gorgeous reception a week later) and we paid for this wedding in cash. Not one dime went on a credit card or was borrowed money. We also hadn't saved a single penny prior to. It took us under 10 months to pay for the entire thing, which we did one month at a time. The money was spent on three main values for us: our wedding bands, our photographers and our venues.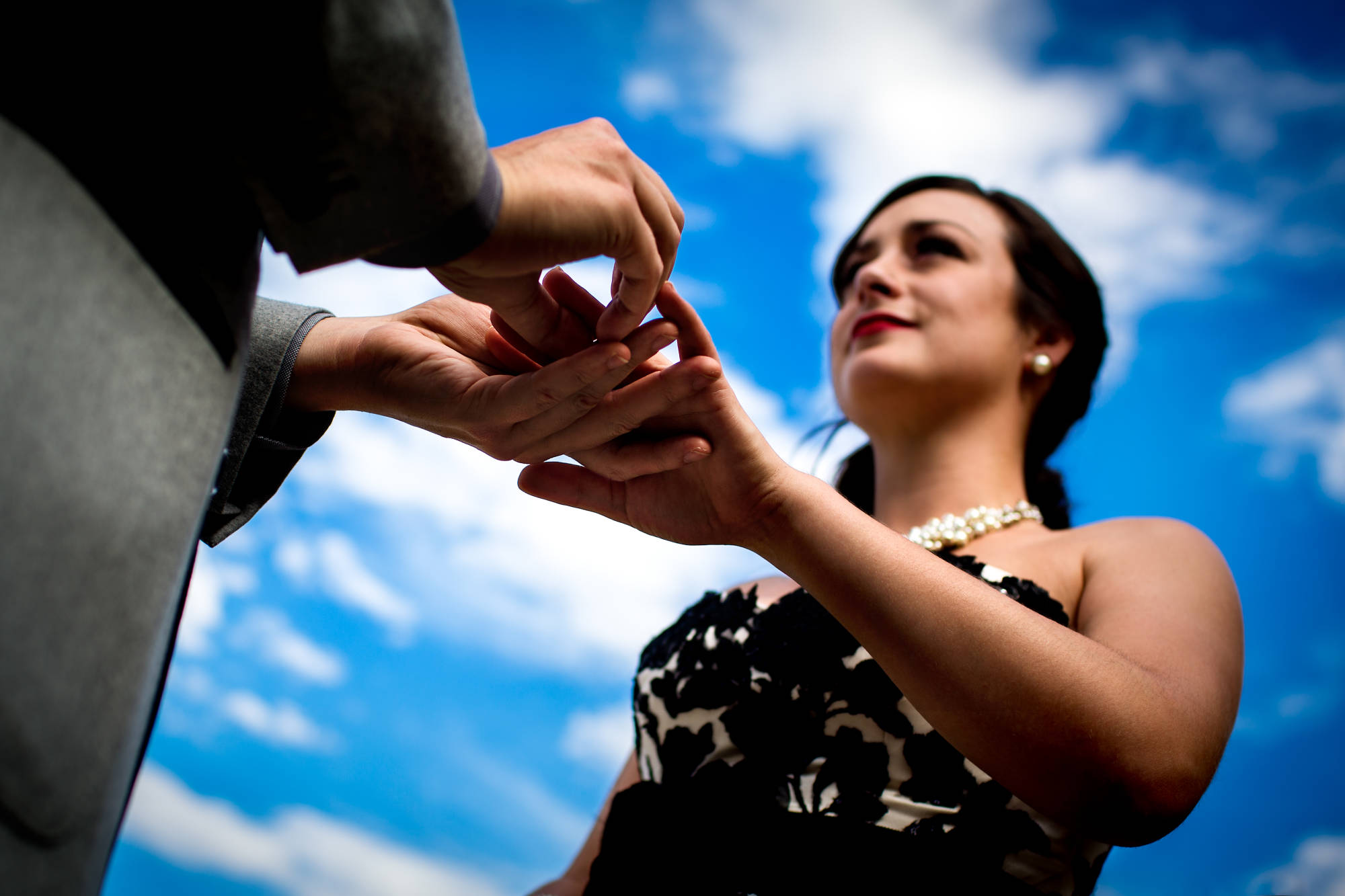 That time in our lives was abundant, however, unbeknownst to us, would be highly unsustainable in the very near future.
At this point, September of 2015, we had made the decision after putting it off year after year. We were taking the leap of faith and moving provinces. Colin left his position, it ends up, just before the economy in our previous home town saw a bit of a crisis. Colin watched as the company he had been employed by for over ten years went from being a 15 million dollar company to a 9 million dollar company the same year we left for the Okanagan. Had we stayed in Calgary, AB our income would have been slashed by around 30% since his income was commission based at the time. The person who filled his position was earning about 50% less than Colin had the previous calendar year.
At first it was reassuring to know that no matter whether we had stayed or moved, we'd have been faced with financial difficulty for some time. What was empowering was we knew this would be the last time we'd ever allow anything outside of our own power to dictate the outcome, our future. We had stepped out of our comfort zone and even in those earlier days when we were eating peanut butter and jam sandwiches for two meals a day, we knew. It's why we never gave up. We were determined. No matter what it took, we'd never throw in the towel. Every once in a while we'd think to ourselves, what if we'd stayed in Calgary, AB? What would our future have become?
However, the move didn't quite go according to plan.
When Colin's job fell through upon arrival to the Okanagan, we had no idea what to do. We just did whatever it took to maintain our Network Marketing business, build on our skillsets, worry more than we've ever worried before in our lives, build some more, lean on each other, fight with each other, try everything we can think of to stay afloat. We took a huge leap of faith without checking to see how high the water was, but that wasn't important to us. We knew when we jumped that it didn't matter where we landed. We were going to do whatever it took to follow our dreams. Sometimes we would laugh in those days and say, "who are these people?!".
False Sense Of Security of a job (again!) can fall flat very quickly! So we put our heads down and worked even harder on our Young Living business. We didn't want to ever have to rely on a Jay Oh Bee ever again. Our retirement would be secured in our business, in our residual income. We wouldn't have to worry if one day we'd be let go or the economy would crash.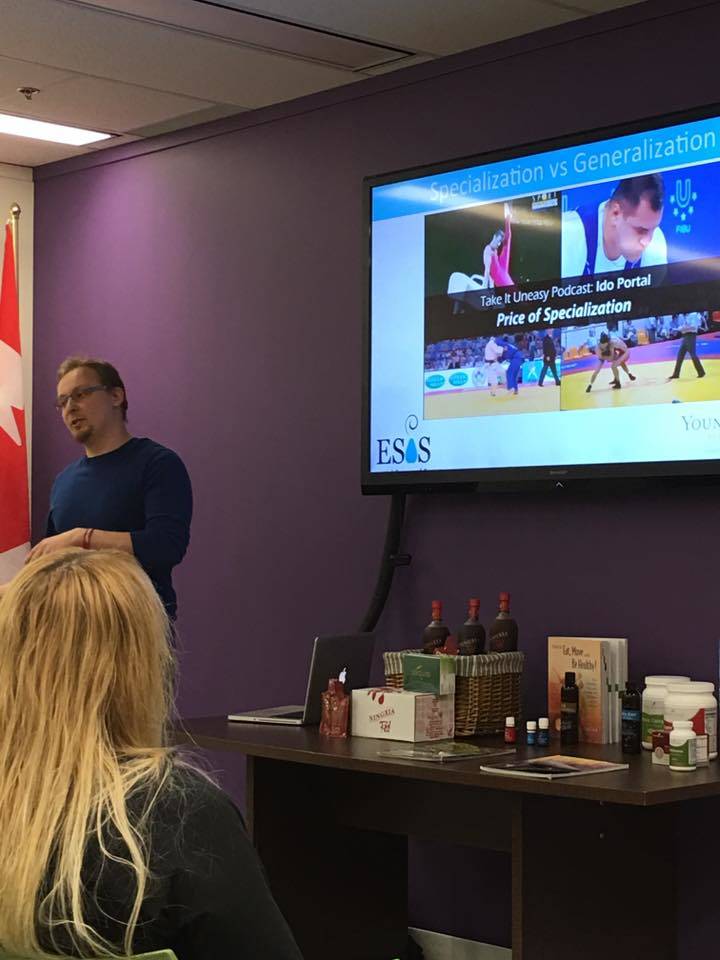 What is the benefit of Network Marketing and why did we choose this industry?

Other people had taken this path before us and some of them were actually sticking it out. Isn't it intruguing to see another person being successful? It is a reminder that we're not held captive by our pre-existing belief systems or boundaries - anyone has the capability can do great things with their lives. It truly is possible to rethink and recreate our lives. It took that huge leap of faith and whatever-it-takes mindset to really understand what that meant. When you see other people deciding to live better quality, more purpposeful lives - it doesn't matter who you are- it makes you do one of two things:

#1 - You become envious

#2 - You become inspired

We took action. We sought out a company that completely aligned with our values in terms of the products they provided. We fell in love with their philanthropic efforts all over the globe. I studied the compensation plan for six weeks straight until I confidently knew my way through the entire thing and could explain and teach it to others. What I came to realize was the level of freedom this kind of a business structure could actually build for our little family - but also how I could reach out and help so many other lives around me. There is no ceiling, there is no risk, there is hardly any start up cost, the products are amazing quality and the company had been around for decades. I won't lose my job and my pay is indicative of the effort I put into my business, not what my employer deems satisfactory. My earning potential is virtually endless and I immediately knew when other people came to understand those points, they'd want a more stable future, too.

We dove in.

Guys, we could have looked for other jobs. We could have chosen to live the rest of our lives being underpaid (we are really hard working people, where are my hard working people at?) but we'd never be completely fulfilled. We so yearn to travel the world together and we can't possibly do that with underpaying careers. We can, however, build our lifestyle through Young Living's business opportunity. We're going to buy the products anyways! They're the best quality essential oils we have ever used. They've got the cleanest makeup on the planet. They have the best solution for supplements out there! If we believe so much in the products we would refer them to people anyways, so why not build a business. Remember how we talked about our cushy jobs and comfortable lifestyle? Remember the economy fell apart a little bit and how much that had affected Colin's previous position? We grow this Network Marketing business all over the world. It isn't based on one economy and this business is residual income.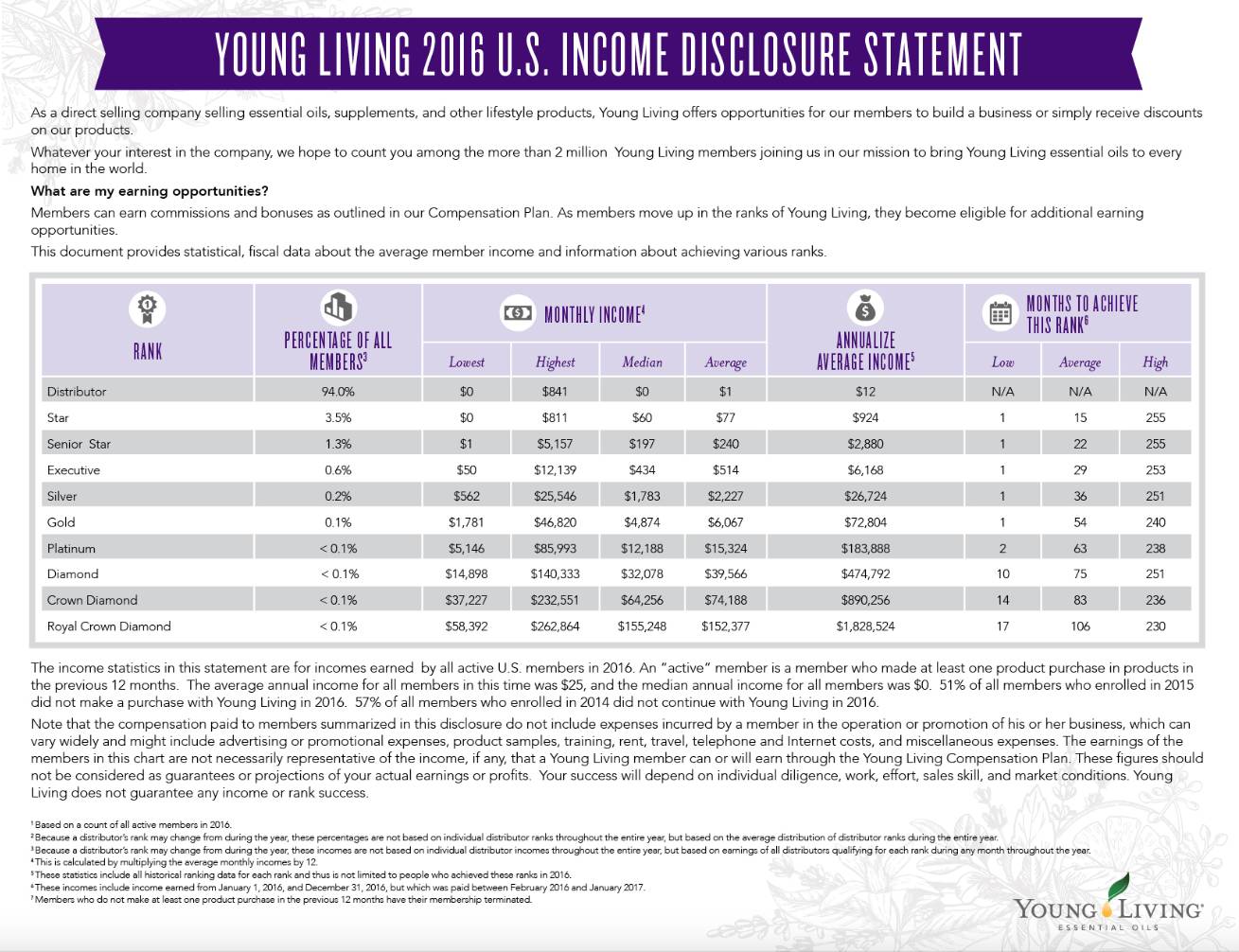 What happened next was amazing. People resounded with our message and began to say the most bizarre thing to us.

You're so lucky.

Moving to the Okanagan was luck?
Building a Network Marketing business was luck?

Au contraire, my lovely friends. It was courage and grit and empowerment. Some of it was a little fear as well. Both of our fathers have been recently laid off from their jobs, both in their 50's and both having been at their jobs for over 20 years. That fear of being in that position drives us even harder. Something we didn't even know was in us until we tried. The hard working and determined people we are made this possible. Not one drop of luck was involved at all. However, it has created a space where other people can connect with us and be introduced to a 24 year old Network Marketing company that has empowered the lives of millions of people world wide. Network Marketing has had a bad rap, and rightly so. Young Living Essential Oils has 94% product users, which means we are a product based company and we're changing people's minds about Network Marketing one day at a time. The remaining 6% is the number of people who actually build the business - that's us! And it can be you, too.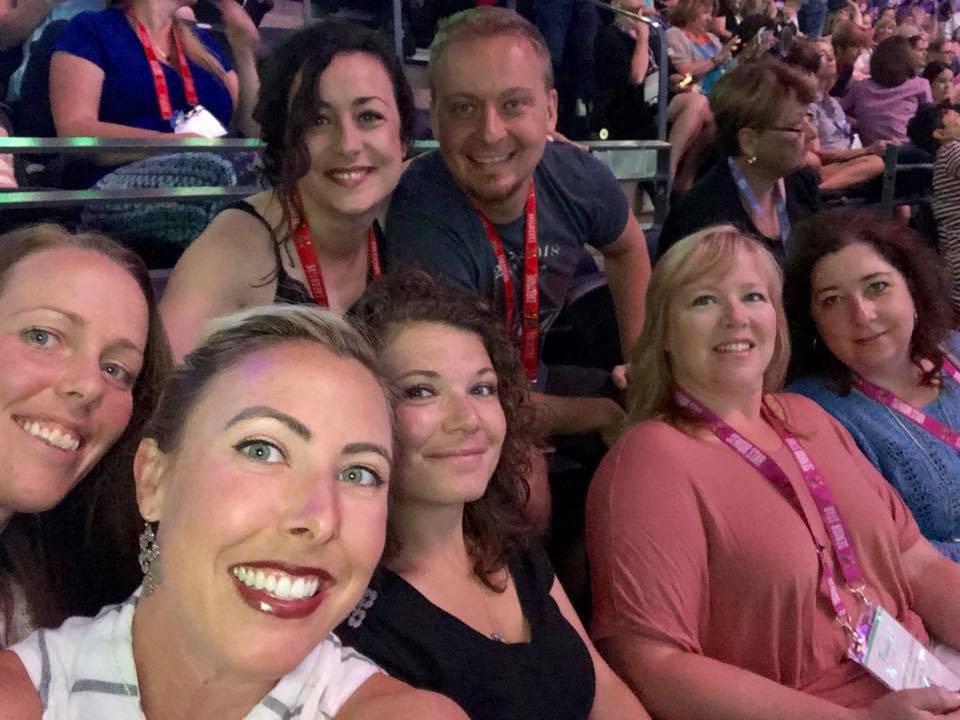 People do sometimes ask, "If I sign up as a wholesale member, do I have to build the business?" and the answer is no. 94% of all members do not build a business but if you change your mind, you can get started with the opportunity at any time.
We have all of the training required to get you started. Build your own future with us and we'll be there to help you every step of the way.
With Purpose,
T