Jun 21, 2018 10:33 AM Central
Tonia & Colin McArthur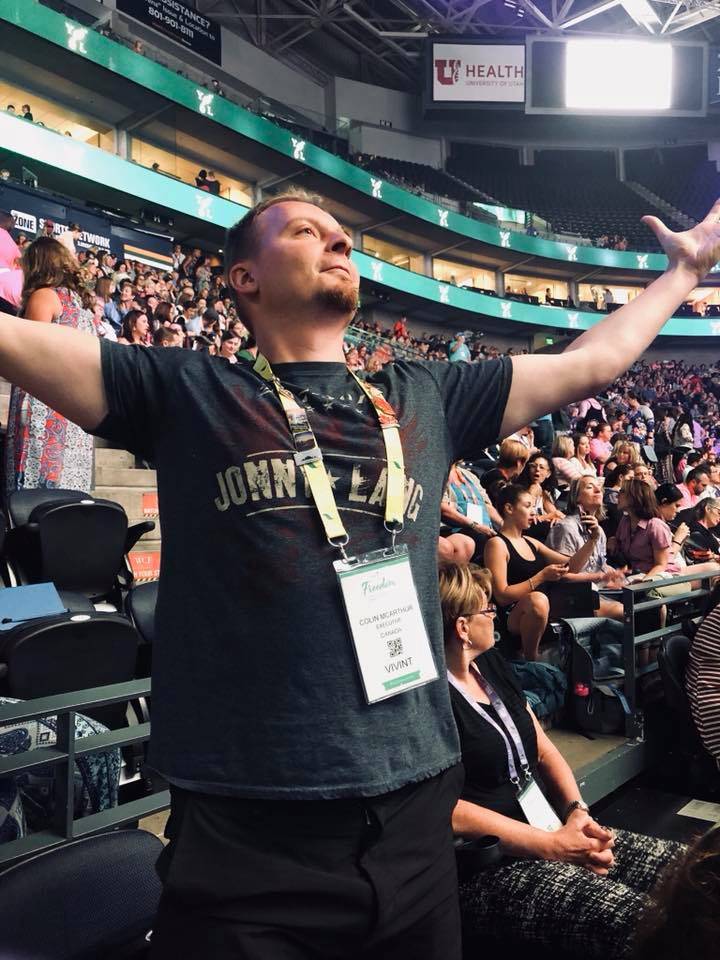 It was over three years ago that both Colin and I, Tonia, made the decision to start looking for a Network Marketing company that we could align ourselves with. I'd attempted to build a freelance writing business a few years prior as well as one other business but they weren't quite the right fit for me. Both of us had jobs, Colin working full time in sales and marketing in the fitness industry and I worked part time hours with preschool aged special needs children.

Now before I say anything that insinuates we disliked our situation back then I should say we were doing extremely well financially. To give you a quick insight into what that meant for us, we spent over $35,000 on our weddings (we eloped and then threw a gorgeous reception a week later) and we paid for this wedding in cash. Not one dime went on a credit card or was borrowed money. We also hadn't saved a single penny prior to. It took us under 10 months to pay for the entire thing, which we did one month at a time. The money was spent on three main values for us: our wedding bands, our photographers and our venues.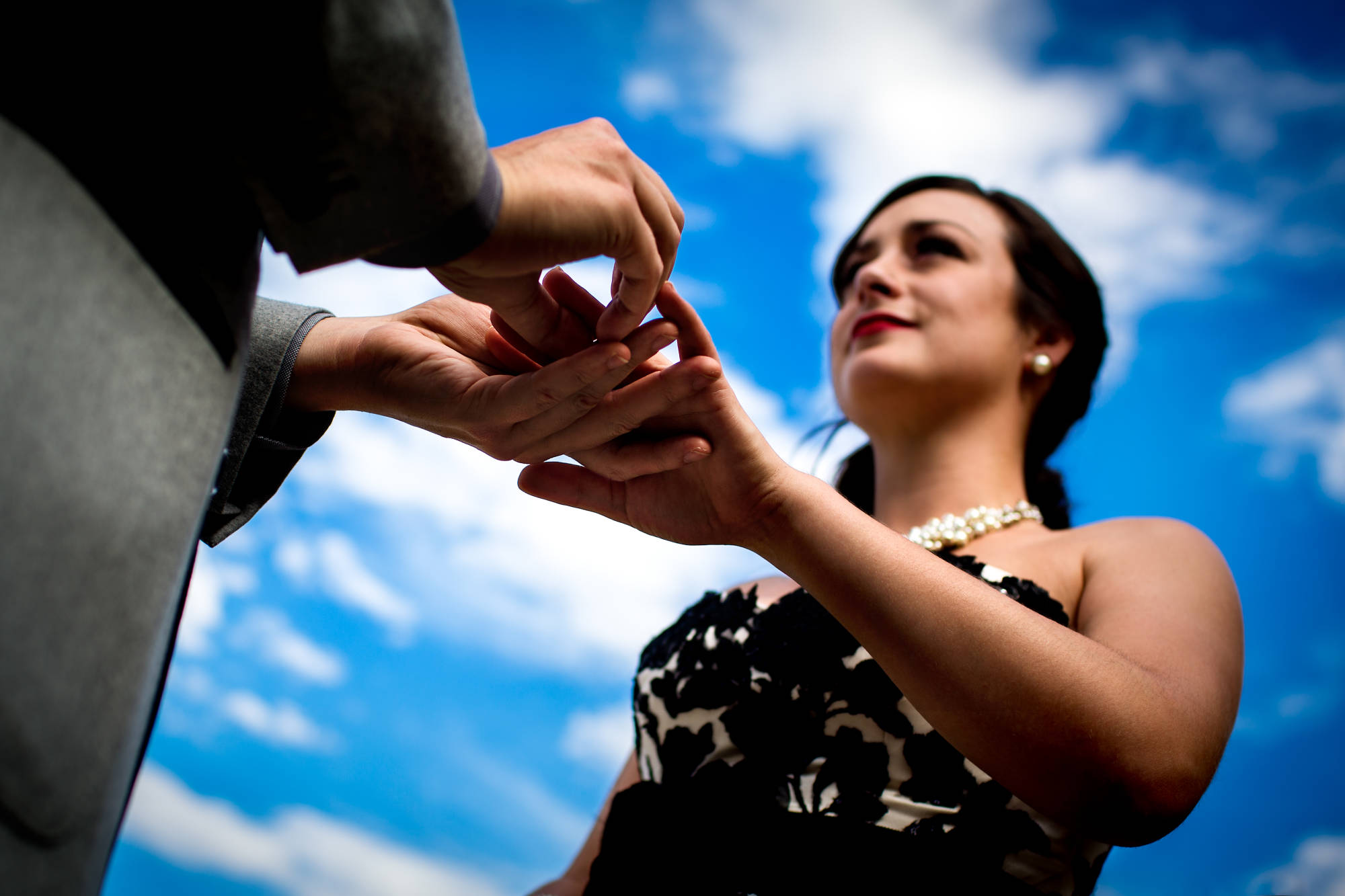 That time in our lives was abundant, however, unbeknownst to us, would be highly unsustainable in the very near future.
At this point, September of 2015, we had made the decision after putting it off year after year. We were taking the leap of faith and moving provinces. Colin left his position, it ends up, just before the economy in our previous home town saw a bit of a crisis. Colin watched as the company he had been employed by for over ten years went from being a 15 million dollar company to a 9 million dollar company the same year we left for the Okanagan. Had we stayed in Calgary, AB our income would have been slashed by around 30% since his income was commission based at the time. The person who filled his position was earning about 50% less than Colin had the previous calendar year.
At first it was reassuring to know that no matter whether we had stayed or moved, we'd have been faced with financial difficulty for some time. What was empowering was we knew this would be the last time we'd ever allow anything outside of our own power to dictate the outcome, our future. We had stepped out of our comfort zone and even in those earlier days when we were eating peanut butter and jam sandwiches for two meals a day, we knew. It's why we never gave up. We were determined. No matter what it took, we'd never throw in the towel. Every once in a while we'd think to ourselves, what if we'd stayed in Calgary, AB? What would our future have become?
However, the move didn't quite go according to plan.
When Colin's job fell through upon arrival to the Okanagan, we had no idea what to do. We just did whatever it took to maintain our Network Marketing business, build on our skillsets, worry more than we've ever worried before in our lives, build some more, lean on each other, fight with each other, try everything we can think of to stay afloat. We took a huge leap of faith without checking to see how high the water was, but that wasn't important to us. We knew when we jumped that it didn't matter where we landed. We were going to do whatever it took to follow our dreams. Sometimes we would laugh in those days and say, "who are these people?!".
False Sense Of Security of a job (again!) can fall flat very quickly! So we put our heads down and worked even harder on our Young Living business. We didn't want to ever have to rely on a Jay Oh Bee ever again. Our retirement would be secured in our business, in our residual income. We wouldn't have to worry if one day we'd be let go or the economy would crash.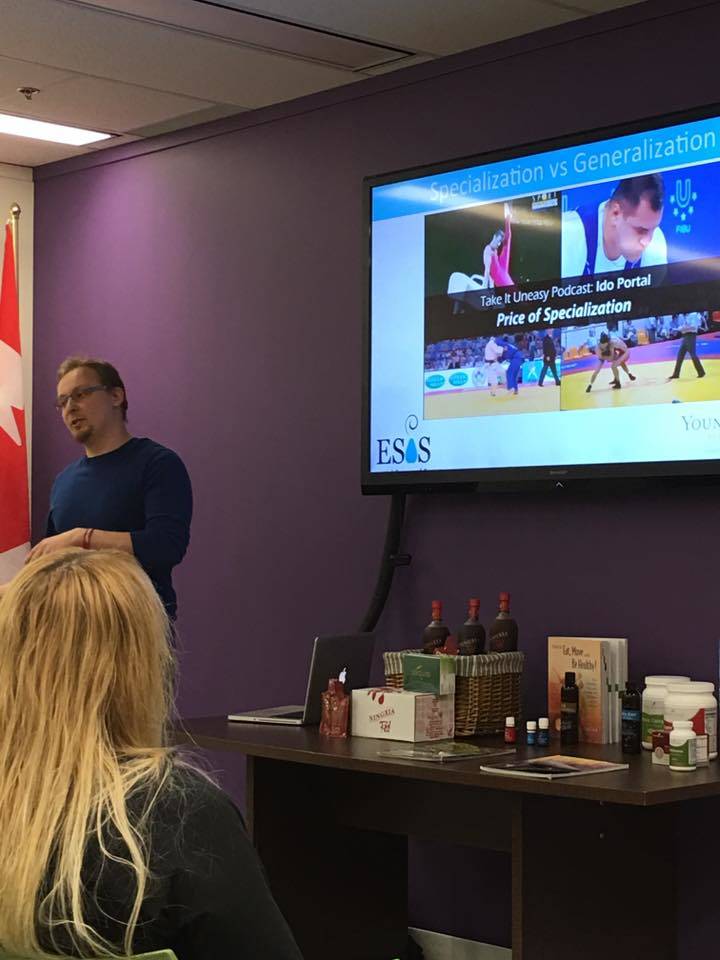 What is the benefit of Network Marketing and why did we choose this industry?

Other people had taken this path before us and some of them were actually sticking it out. Isn't it intruguing to see another person being successful? It is a reminder that we're not held captive by our pre-existing belief systems or boundaries - anyone has the capability can do great things with their lives. It truly is possible to rethink and recreate our lives. It took that huge leap of faith and whatever-it-takes mindset to really understand what that meant. When you see other people deciding to live better quality, more purpposeful lives - it doesn't matter who you are- it makes you do one of two things:

#1 - You become envious

#2 - You become inspired

We took action. We sought out a company that completely aligned with our values in terms of the products they provided. We fell in love with their philanthropic efforts all over the globe. I studied the compensation plan for six weeks straight until I confidently knew my way through the entire thing and could explain and teach it to others. What I came to realize was the level of freedom this kind of a business structure could actually build for our little family - but also how I could reach out and help so many other lives around me. There is no ceiling, there is no risk, there is hardly any start up cost, the products are amazing quality and the company had been around for decades. I won't lose my job and my pay is indicative of the effort I put into my business, not what my employer deems satisfactory. My earning potential is virtually endless and I immediately knew when other people came to understand those points, they'd want a more stable future, too.

We dove in.

Guys, we could have looked for other jobs. We could have chosen to live the rest of our lives being underpaid (we are really hard working people, where are my hard working people at?) but we'd never be completely fulfilled. We so yearn to travel the world together and we can't possibly do that with underpaying careers. We can, however, build our lifestyle through Young Living's business opportunity. We're going to buy the products anyways! They're the best quality essential oils we have ever used. They've got the cleanest makeup on the planet. They have the best solution for supplements out there! If we believe so much in the products we would refer them to people anyways, so why not build a business. Remember how we talked about our cushy jobs and comfortable lifestyle? Remember the economy fell apart a little bit and how much that had affected Colin's previous position? We grow this Network Marketing business all over the world. It isn't based on one economy and this business is residual income.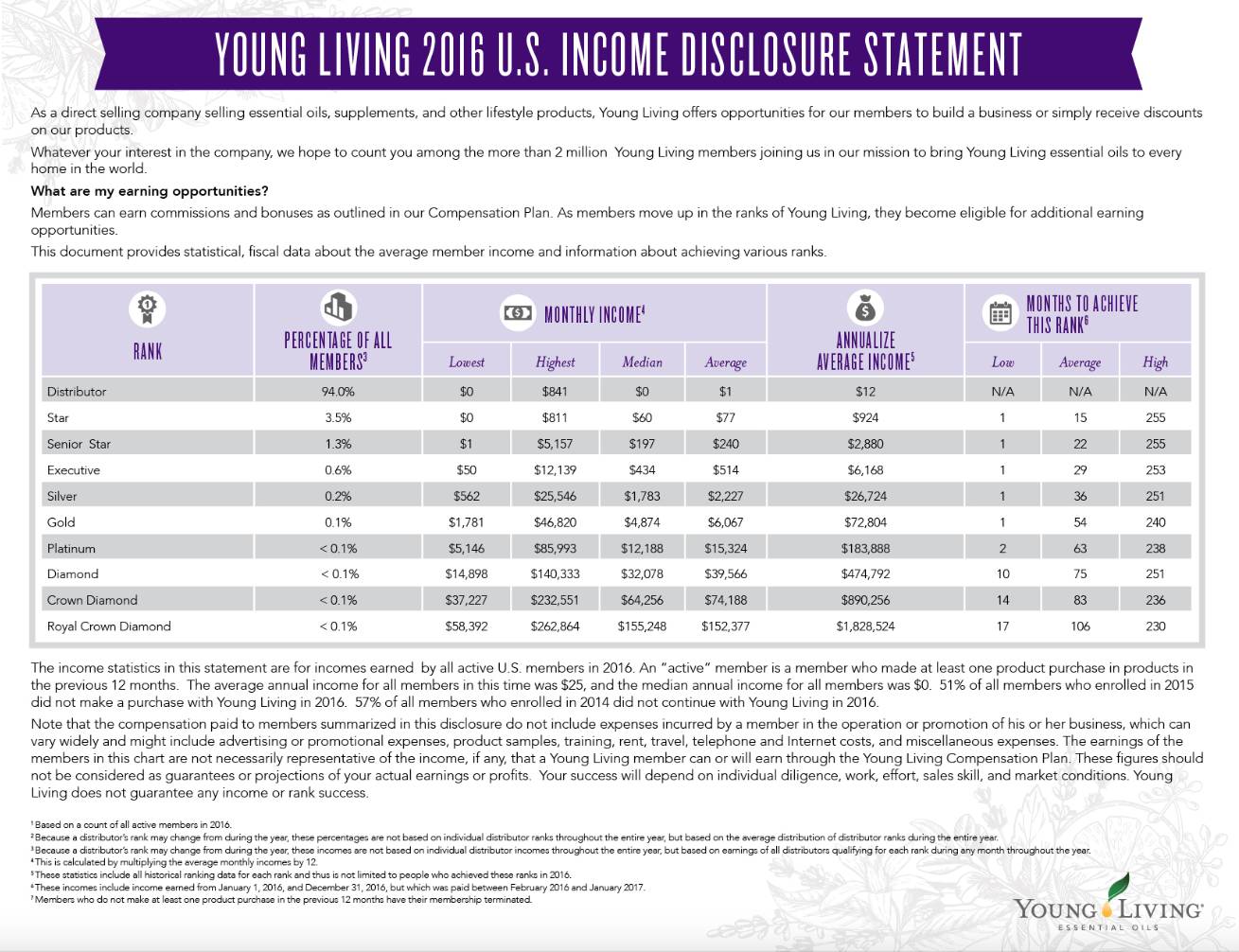 What happened next was amazing. People resounded with our message and began to say the most bizarre thing to us.

You're so lucky.

Moving to the Okanagan was luck?
Building a Network Marketing business was luck?

Au contraire, my lovely friends. It was courage and grit and empowerment. Some of it was a little fear as well. Both of our fathers have been recently laid off from their jobs, both in their 50's and both having been at their jobs for over 20 years. That fear of being in that position drives us even harder. Something we didn't even know was in us until we tried. The hard working and determined people we are made this possible. Not one drop of luck was involved at all. However, it has created a space where other people can connect with us and be introduced to a 24 year old Network Marketing company that has empowered the lives of millions of people world wide. Network Marketing has had a bad rap, and rightly so. Young Living Essential Oils has 94% product users, which means we are a product based company and we're changing people's minds about Network Marketing one day at a time. The remaining 6% is the number of people who actually build the business - that's us! And it can be you, too.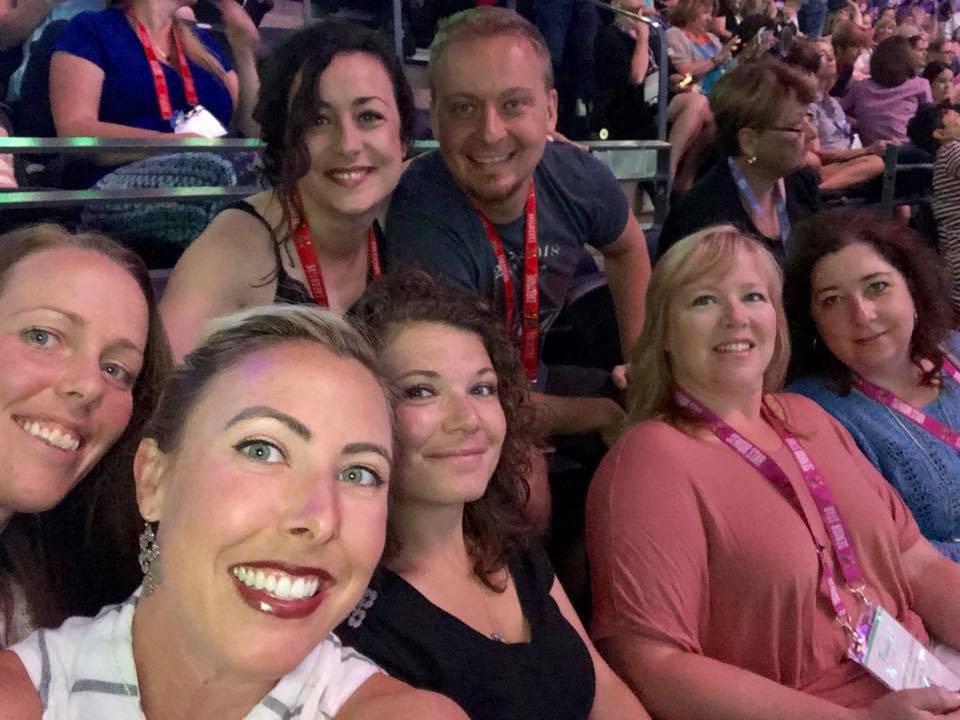 People do sometimes ask, "If I sign up as a wholesale member, do I have to build the business?" and the answer is no. 94% of all members do not build a business but if you change your mind, you can get started with the opportunity at any time.
We have all of the training required to get you started. Build your own future with us and we'll be there to help you every step of the way.
With Purpose,
T
Jun 19, 2018 03:06 PM Central
Tonia & Colin McArthur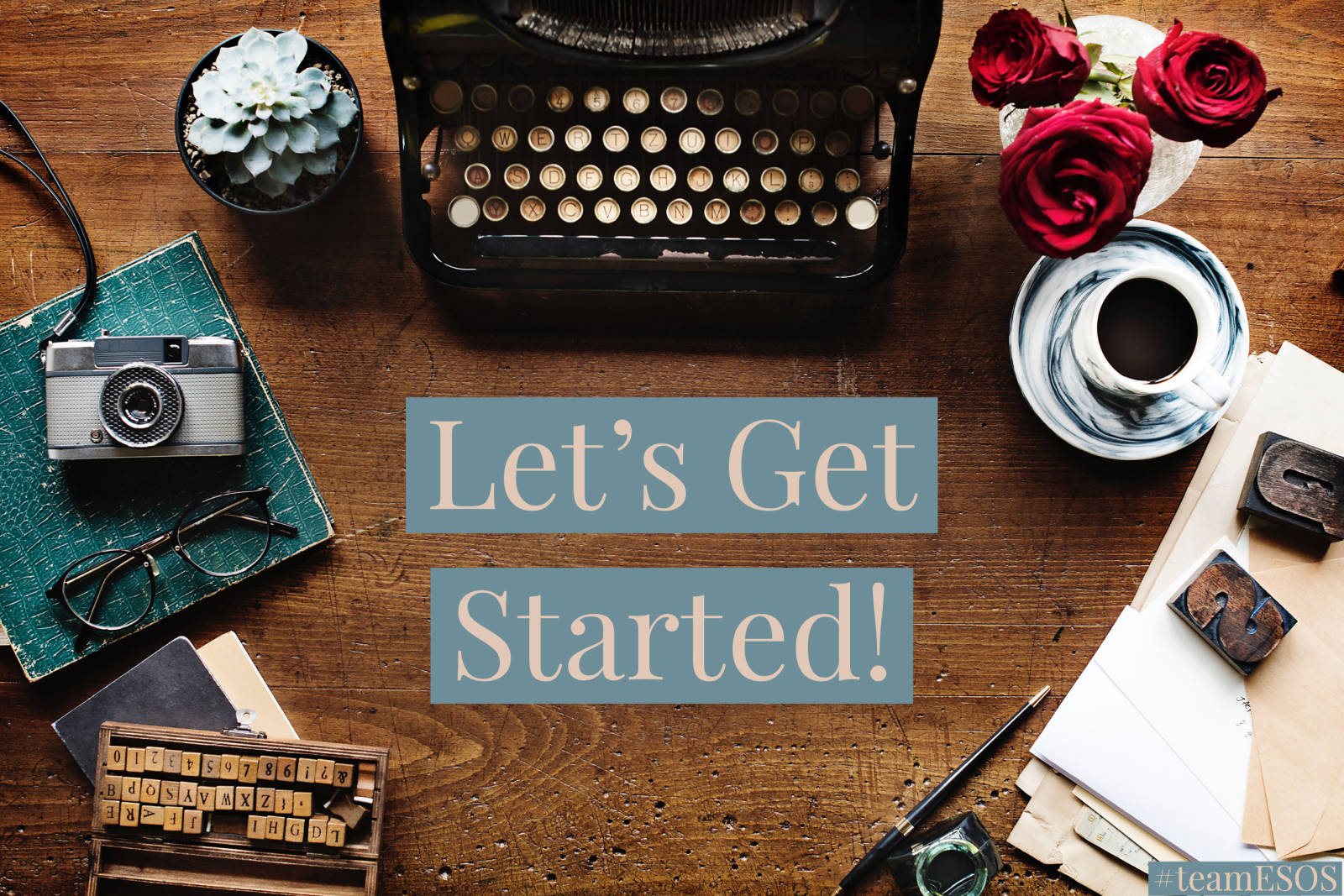 When you're getting started with Young Living essential oils the best thing to do is lean on your support team. That's right, when you
join Young Living with Team ESOS
, you have a whole customer service team built right in to your experience. We all started out with a Premium Starter Kit in Canada and the reason is because it's the best bang for your buck, it has everything you need to get started right away and you will have an arsenal of oil that are so versatile! This is an amazing value.
What comes in a YL Premium Starter Kit?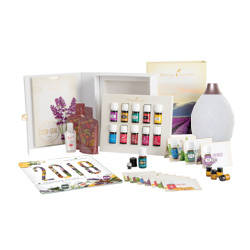 Right to your door you receive a box with such a beautiful surprise inside. You receive a diffuser (I'd start with the desert mist diffuser because our 3 month substitution plan helps you earn yourself a free Dewdrop diffuser!), 11 essential oils and a few awesome samples of a wicked supplement we all love in the Team ESOS community called NingXia Red.
So what should you do when your Essential Rewards order arrives at your door?
There is a compartment underneath the oils in the Premium Starter Kit box. Lift up that tab, pull out your oils and voila! You'll find a few hidden treasures under there like Young Living's Northern Lights Black Spruce essential oil, which is from Young Living's only Canadian farm in Fort Nelson, BC! You will also find a few packets of NingXia Red, which is a nutrient dense supplement drink made with wolf berries as well as a few other items to sample through. After you have rummaged through those goodies, it's time to dive in and choose your first essential oil to diffuse.
You really can't go wrong here. Open them all up, choose one you are attracted to right away and put 2 or 3 drops in your diffuser. Less is more with Young Living Essential Oils as they are pure essential oils distilled from the best quality plants around the globe.
Did you know that Young Living is the only essential oil company who owns their own farms all over the world? They also have the largest essential oil distillery in the world! Read more about our farms
here
.
Connect With Team ESOS
You are part of one of the best up and coming teams in this entire organization. The support you receive from the amazing community members is unlike any other team offers. We educate, offer guidance, conduct workshops and are available to you 24/7 from now on. If it's recipes you need, advice on resources to use at home to help navigate using your oils to their fullest potential - we got you!
We have training constantly if you want it - and we have private groups we add you into as soon as you
sign up with us
. Accounts are free, Premium Starter Kits are worth their weight in gold (and are heavily discounted, did we mention that already?) and our online community group is extremely helpful.
Getting started with Young Living and Team ESOS happens now! Let's do this!
With Purpose,
Tonia & Colin
May 15, 2018 06:19 PM Central
Tonia & Colin McArthur
I sat in a huge auditorium with 1200 people once listening to a very inspirational man who accomplished more in his 68 years than I can imagine accomplishing in mine. He said, I want to all to listen to me for a minute. I want you, on the count of three, to try to stand up. Ready? 1, 2, 3. He paused as some of us stood and others remained seated. I stood up.
He said, "There is no such thing as try. You either did it or you didn't. Nobody tried to stand up."
Are You Ready To Make A Change?
It doesn't matter that you haven't already, just that you're going to now.
The best part about why you're here reading this blog is that you've found a community of people who are just like you - we all had to make the decision to take action. We all had to say YES to be here. We all are everyday people, humans just deciding to help one another to be better, healthier, happier and more conscious people. How can that be bad? In fact, it's amazing. We're a team and we collectively come together to help everyone to do their best, to help answer questions in case we've been where you might be and can offer advice. We're just a collective of humans who resonated with a lifestyle that can sometimes be overwhelming - so we help to make sure that we have the answers so that it's not.
Step #1 - Take Action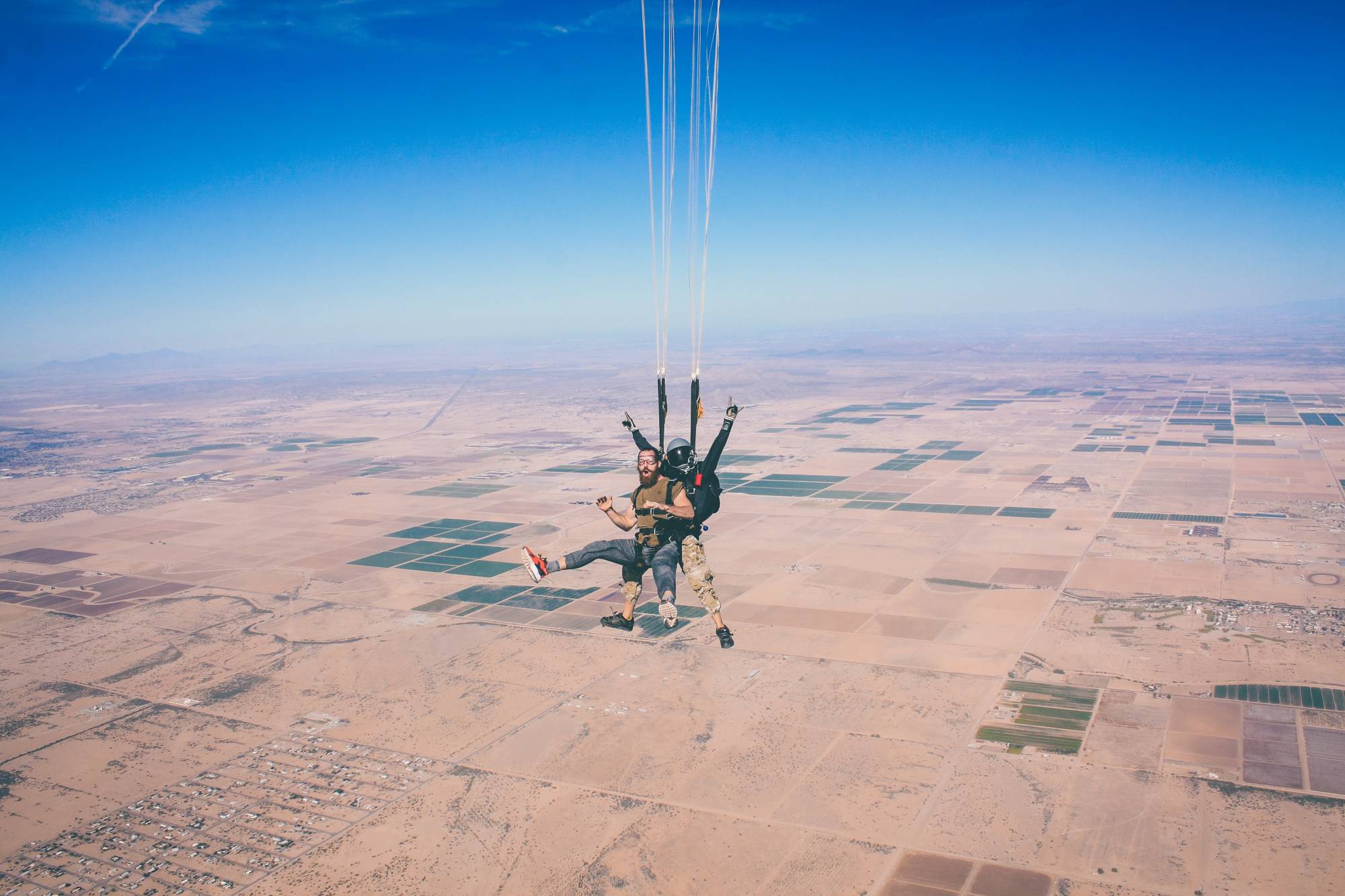 Buy the
Premium Starter Kit
. Get your diffuser and 11 starter "Everyday Collection" essential oils and do so by signing up for the Essential Rewards program because we're going to show you how to earn free oils, free diffusers and collect 10% in rewards points starting from your very first order. You don't need to know any of that other stuff right now, because we do and we got your back! As soon as your purchase is made, you'll receive an email confirmation from Young Living Canada and then another one immediately after welcoming you to the team, instructions on how to join our communities private Facebook pages and information about what happens next - all exclusive to Team ESOS. You jump in, we take care of the rest.
Step #2 - Ask Questions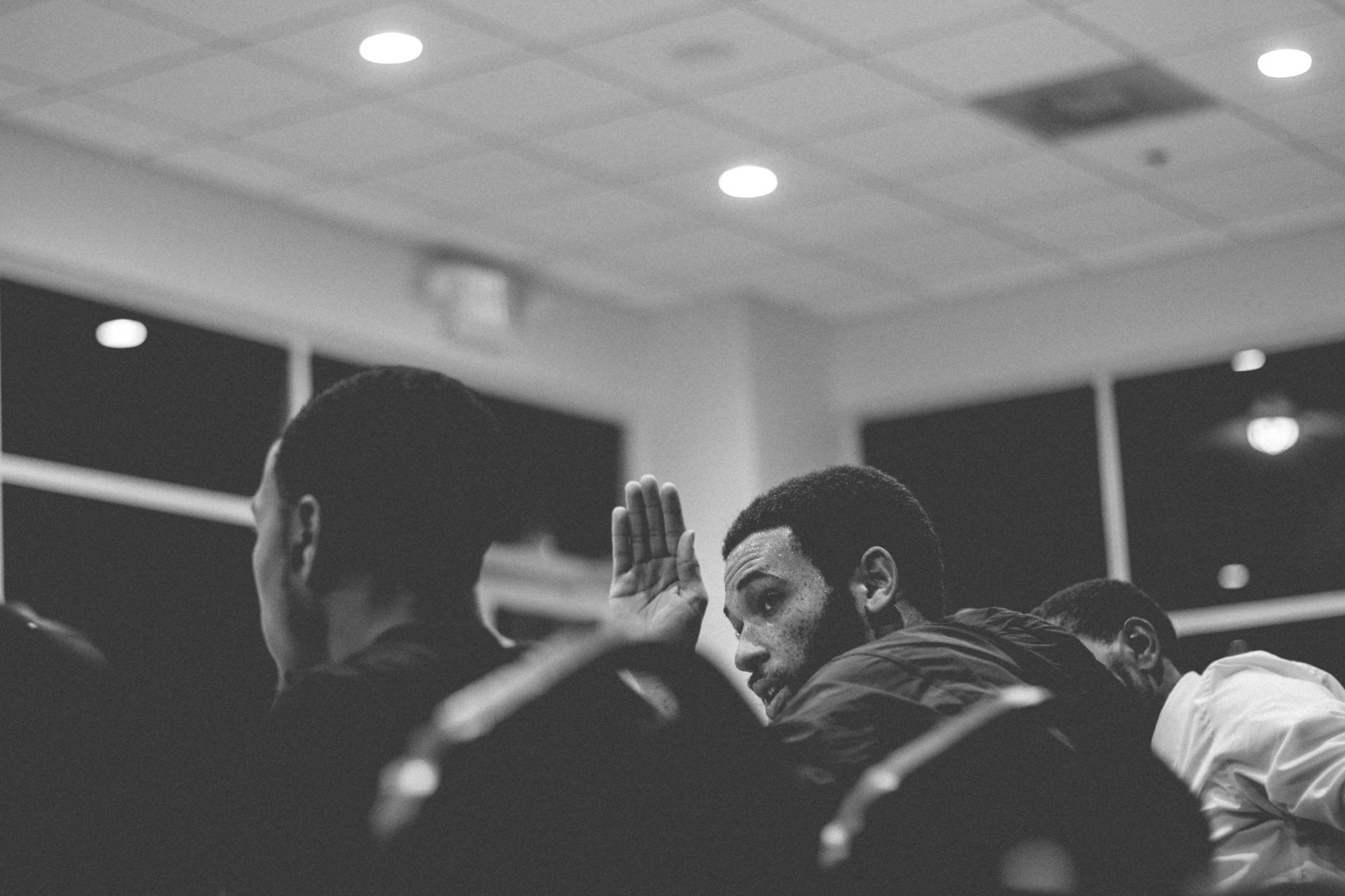 Some people like to do their own research, some people depend on others for information - no matter which category you find you fall into, it's still incredibly important to ask questions. Engage with us. Tell us what you are looking for, tell us what you want - and we'll happily put together a few options to satisfy this need. We all remember being overwhelmed a bit in the beginning. We asked questions like:
what is a carrier oil?
how do we properly dilute essential oils?
what essential oils are good for cough & cold
do essential oils really work?
how do I get free diffusers?
what is Essential Rewards?
If we don't know the answer, we'll help you find it.
Step #3 - Throw Everything Else Out!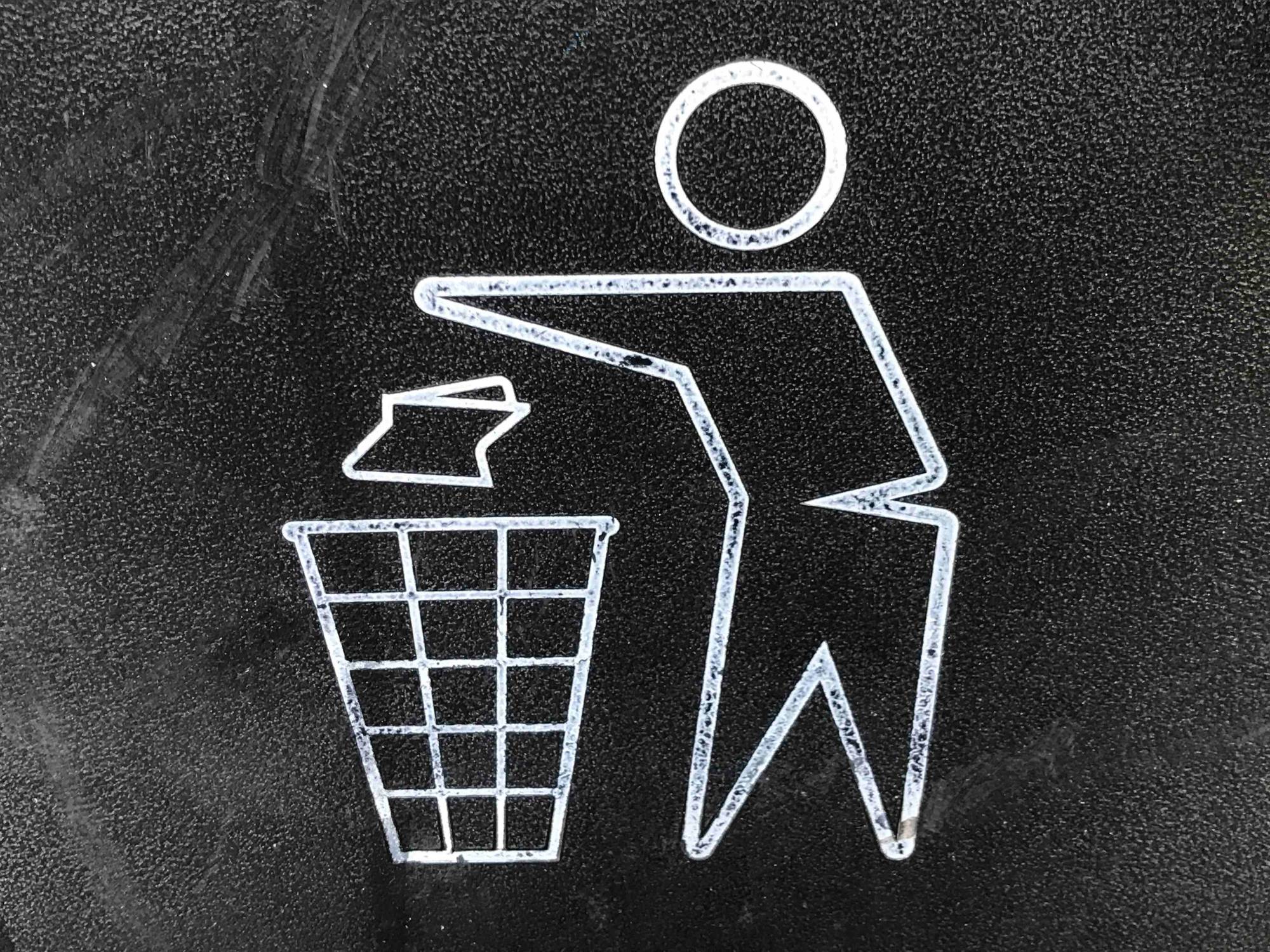 Be your own best advocate. Listen to your body. Begin building an awareness of how your body felt before and how much better it feels after doing some serious spring cleaning. In your second month, you're tossing everything and switching it out for one single box that will show up on your doorstep just the same as your Young Living Premium Starter Kit did, only this time it's going to be filled with everything Thieves. Everything you need down to your toothpaste, fruit and veggie spray and one single Thieves household Cleaner that you will use for every single surface in your home. Good-bye toilet bowl cleaner, tub cleaner, oven cleaner, glass and window cleaner, good bye! Good bye to floor cleaners. Hello, magical box. The Thieves Essential Rewards Collection can only be purchased by members with an Essential Rewards order - so this is always the very best solution for your second month on the program. Like I said, it replaces everything - and you are really going to love the Thieves toothpaste.
This single box is so cost effective because it teaches you how to use that household cleaner to replace hundreds of dollars worth of other products. Marketing has done an amazing job telling you that it's mandatory to have dozens of different product lines for different surfaces in your home. That's ridiculous, but don't worry! We had NO idea either. None. Now we do.
And I know what you're thinking now.
How can a plant and mineral based cleaner compare to highly toxic chemical cleaners?
We've been told for decades that the only way to clean our home is to douse it in bleach, which is highly toxic, a known carcinogen and particles can stay airborne for up to two weeks after use in your home. So many of our community members have put Thieves up to the test, including that horrific sight when you move the fridge out from where it lives after having *never* moved it before? When you buy your Premium Starter Kit and you get invited into our Team ESOS private Facebook group, ask Dawn about that experience. Or, when I first washed our toilets with Thieves how we went away for weeks at a time and we came back home to sparkly white toilet bowls. No grime, no gross, no harsh chemicals! We could wash the tub out without having to wear a mask with the fan on while taking frequent breaks in the hall way to catch out breath - and the tub? Clean as a whistle.
So, what do you say?
Are you ready to
join us
? We're ready for you!
With Purpose,
Tonia, Co-Founder of Team ESOS